Veterinary Instrumentation Orthopaedic Symposium
"Everything Thoracic Limb"
September 3rd – 5th 2022
Mantra Legends, Gold Coast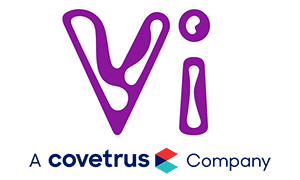 Veterinary Instrumentations inaugural Orthopaedic Symposium has been designed to grow both Veterinary and Nursing knowledge within your practice in order to "Do more and treat better."
The Symposium will be split into two streams to support your practice's Orthopaedic knowledge, encompassing both Veterinary and Nursing streams.
The Veterinary stream will incorporate five of Australia's leading Orthopeadic Specialists and CPD presenters. It will explore in depth – the cervical spine, shoulder, elbow and carpus, using both presentation and small group, case-based and scientifically supported discussions.
The aim being to target the most common thoracic limb lameness cases seen in Australian small animal practice. Providing clinicians with improved practical knowledge surrounding lameness evaluation, investigation modalities and treatment options.
The Nursing stream will target all aspects of specialised Orthopaedic Veterinary Nursing, aiming to ensure clinic Orthopaedic patients are treated to Gold Standard care. Topics include anatomy and physiology, pre-anaesthesia checks, anaesthesia and pain relief for Orthopaedic patients, hospital care, post-operative care and nutritional management.
Incorporating presentations from Orthopaedic Veterinary Specialists, leading Nursing and Surgical Nursing presenters, the Nursing stream will culminate with presentations on managing stress and resilience as a part of your own self-care.
Veterinary Stream Overview
A two-day symposium that will cover the common Orthopaedic conditions of the thoracic limb. The format will be case-based and participants will spend time between lecture presentations and small group case based discussions. Topics for presentation will include:
Investigative modalities – X-ray v MRI v CT
Shoulder OCD
Biceps disease
Elbow dysplasia
Ununited Anconeal Process
Fragmented Coranoid Process
Medial Compartment Disease
Partial and Pancarpal Arthrodesis
Ulnar-carpal bone pathology
Optional Day 3 Practical Workshop
Locking Plates – Dry Bone Workshop
Locking bone plates are now being used regularly in Veterinary Orthopaedics. They reflect an evolution in the principles of application, design and biomechanics from the traditional dynamic compression plate. They do however carry their own specific principles of application and cannot be treated in the same way a traditional DCP is applied. An understanding of the nuances of clinical use is necessary to enhance clinical success. Learning outcomes include:
The Evolution of Locking Plate technology
Instrumentation and implants
Biomechanics of Locking Plates
Case Selection
Application of Locking Plates
Complications
Case Studies
Dr Mark Glyde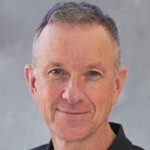 Dr Mark Glyde
BVSc MACVSc MVS HDipUTL DiplomateECVS
Mark is Associate Professor of Small Animal Surgery at Murdoch University and heads the orthopaedic and neurosurgery referral service.
Mark holds a Masters degree in Veterinary Surgery, is a Member of the Australian College of Veterinary Scientists in small animal surgery, a Diplomate of the European College of Veterinary Surgeons and is an Australian, European and RCVS registered Specialist Small Animal Surgeon.
He is an internationally recognised and awarded teacher with a passion for training veterinary undergraduates and postgraduate veterinarians. His main clinical interests are in small animal lameness, agility and performance / working dogs, minimally invasive orthopaedic surgery, fracture repair, arthroscopy, hip replacements and angular limb deformity correction.
Mark is also the Chair of AOVET Asia Pacific and is on the AOVET International Board and the AOVET Education Commission.
His main research interests are in fracture and implant biomechanics, particularly minimally invasive fracture repair and in veterinary kinetics of agility and sporting dogs.
Dr Lucas Beierer
Dr Mark Newman
Dr Ricky Cashmore
Dr Tim Pearson
Morning tea, lunch and afternoon tea are included each day, with a Saturday evening cocktail style dinner event.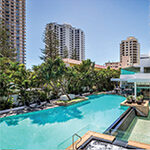 Mantra Legends Hotel unlocks sun, surf, sand and the very best the Gold Coast has to offer. Located just 100m from the beach.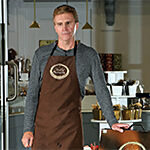 Gerrard Gosens is one of Australia's true high achievers. Gerrard is a totally blind adventurer, threetime Paralympian, Project Manager, Chocolatier and motivational speaker.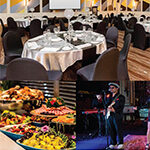 A great opportunity to catch up with old friends, make new friends or just let your hair down for a couple of hours.
A two-day symposium that will ensure participants are well equipped to set up their practice with Gold Standard Orthopaedic care and be able to support both Surgeons and Patients through pre, during and post op Orthopaedic procedures. Topics for presentation will include:
Introduction to Orthopaedic anatomy and physiology of the thoracic limb
Orthopaedic Radiography
Pre-anaesthetic planning
Intraoperative monitoring
Post-operative nursing
Nutritional management
Pain and analgesia
Continuous rate Infusions
Managing Stress and Resilience in the workplace
Optional Day 3 Practical Workshop
Introduction to Animal Physiotherapy
Learn and practice treatment modalities that can
be applied to the orthopaedic patient:
Safe Handling of Orthopaedic Patients
post-operatively
Passive Range Of Motion (ROM)
Hot and Cold Therapies, their applications,
and safe use
Harnesses, slings and braces – application
and fitting
Instrument care and audit
Understanding your Orthopedic equipment is absolutely critical in maintaining its longevity in clinic and maximizing the efficiency and effectiveness of your veterinary nursing team. This practical hands on workshop will step veterinary nurses through understanding Orthopedic equipment, its usage, proper care and cleaning. Veterinary nurses will explore not just how certain instruments are used, but why and when a piece of equipment has reached and exceeded the end of its useful life expectancy. Veterinary nurses will also be given the tools to conduct an equipment audit, ensuring they are able to go straight back into their own clinics and audit their kits looking for the correct signs of usage, wear and damage that indicates a piece of equipment can be repaired, replaced or is okay to continue serving its purpose as a critical member of the surgical team.
Tania Gover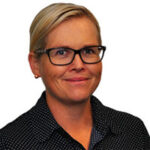 Tania Gover
Business Development Advisor Assoc.Dip.App.Sc. VN
Tania has over 20 years' experience within the veterinary industry, including 10 years practice management, and more recently as Business Development Manager with Provet. She has a passion for all aspects of Veterinary business with special interest in inventory control, business development and efficiencies and purchasing analysis and trends. This combined with her positive, proactive and enthusiastic style, makes her a well-respected and sought-after advisor and trainer.
Navin Prakash
Dr Alena Gadoury
Andrew Thompson
Dr Keely Wilson
Katrinka Geelen
Maggie Burley
Morning tea, lunch and afternoon tea are included each day, with a Saturday evening cocktail style dinner event.
ACM50219 Diploma of Veterinary Nursing
Delivered by Animal Industries Resource Centre (AIRC)
Are you a qualified Certificate IV Veterinary Nurse looking to advance your knowledge and skills in veterinary nursing? The Diploma of Veterinary Nursing qualification reflects the role of a senior veterinary nurse who works under the supervision of a registered veterinarian, to provide leadership to staff and advanced nursing care for animals including applying specialist skills and in-depth knowledge to patient assessment, care and management within a veterinary workplace. Choose your Diploma specialisation electives from the fields of General Practice; Dental; Emergency and Critical Care; and Surgical Nursing.
Exclusive to VI Orthopaedic Symposium delegates only, AIRC is offering a full scholarship opportunity for one eligible veterinary nurse valued at $4950. To submit your scholarship application, simply click on the below link and tell us in 500 words or less, why you should be awarded the scholarship and provide an e-copy of a recommendation letter from your supervising veterinarian.
Thank You To Our 2022 Symposium Sponsors