Ready-to-use Business Documents and Templates
Benefit from tried and tested downloadable material that saves you time and money.
Buy individual policies and procedures, job descriptions, performance reviews, selection criteria and a variety of HR documents in Microsoft Word format. Documents can be edited and adapted to meet the specific needs of your business. Get the complete set in the Policy and Procedure Kit. Includes all policy templates in a convenient and cost effective bundle.
Save time and money with our expert crafted, fully customisable policy and procedure templates, designed specifically for veterinary practices.
Our comprehensive manuals, packs, and individual items cover all business aspects including:
Administration, marketing and customer service
Client relations systems
Technical areas such as surgical and medical routines, laboratory and general animal care
Occupational Health and Safety
General areas such as personal presentation, shift checklists and hygiene
We also offer a policy implementation service tailored specifically to your practice requirements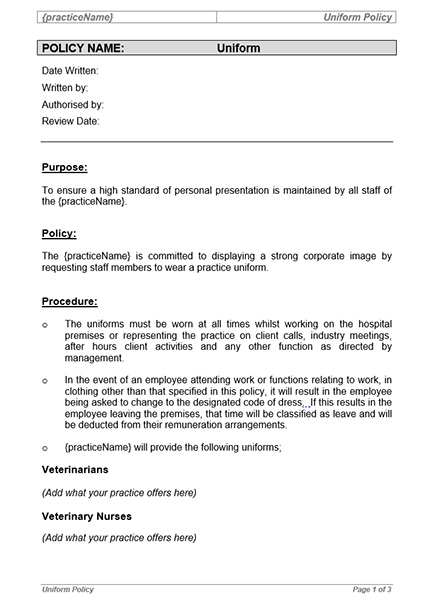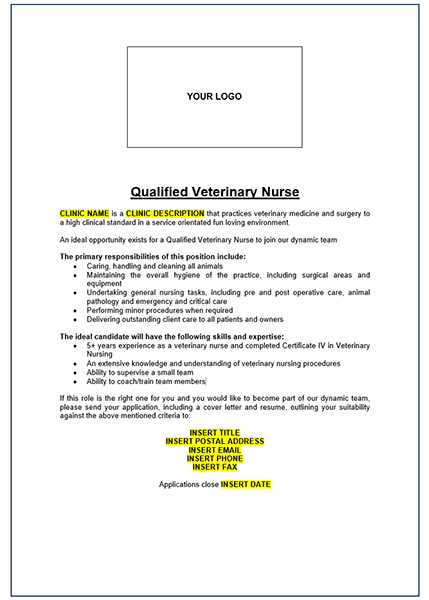 Crampton Consulting Group offers a wide and comprehensive selection of documents and templates, numbering into the 100's. Some of these are listed below  while many more can be explored at the Shop.
Career Planning and Training
Performance Management
Job Advertisements and Descriptions
Interview Questions
Key Competencies
Staff Departures
The Employee Handbook is the first source of information for new employees. It gets them off to a great start in their position, helps to inform them of expectations and assists them to perform their job more effectively within current legislation.
This is an industry specific template with clear practice information and guidelines to aid in the smooth induction of new team members. It's a comprehensive, customisable template and comes complete with IR policies.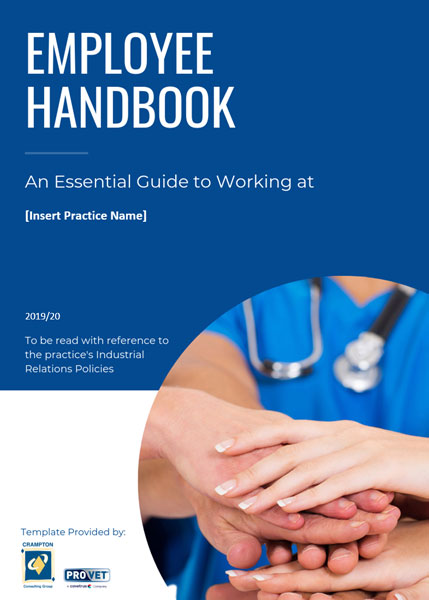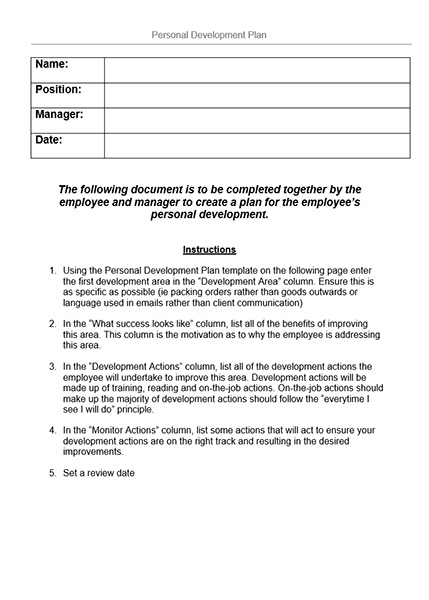 Many veterinary practices require an overhaul of their recruitment and selection systems. The Foundation HR Pack can offer significant help while drastically reducing your time and dollar cost. Note that individual HR documents are also available for purchase.
What's included in the foundation HR Pack:
Staff Development Planning template
Provision of Job Description, Performance Review & Competency Assessment Tools for the following roles:

Veterinary Receptionist – Levels 2-4
Veterinary Nurse – Levels 1-5
Veterinarian – New Graduate & Associate
Operational checklists
Performance management systems
Fundamental induction and orientation templates
Get in touch to see how your business can benefit with CCG​
Ready to discover how your business can grow with CCG?