Explore our Pet Care Technician Certificate
The perfect way to learn all about pets and get your animal care career started
Is Pet Care Technician Certificate For Me?​
Optimal pet care is best. Our pets depend on us every day. We love them and want to give them the best. They are telling us things all the time but are we listening? Do you have the skills to 'listen' to pets, provide for their needs and help them when they are in trouble?
By studying the Pet Care Technician Certificate you will gain a deep understanding of the handling and care of pets such as dogs, cats, rabbits, guinea pigs, rats, mice and birds.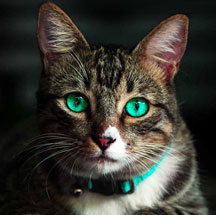 Enrollment duration: 6 months
Program Details
Who should undertake this program?
Anyone who wishes to develop a deeper understanding of the pet care and handling:
People working in pet shops, boarding or day care facilities
People looking to enter the pet care industries but don't have access to work placements
Caring owners who wish to understand their pets and take better care of them
Program Includes:
Downloadable notes for each module
Lessons and activities
Self-assessments
Certificate of achievement
More?
If you are looking for nationally recognised qualifications in pet care and veterinary nursing, visit our qualifications website at Animal Industries Resource Centre.
Get in touch to see how your business can benefit with CCG​
Talking to us is about discovery, find out how can help you.